3 International properties
Ventes et locations
Details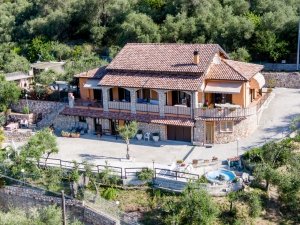 Very charming family house made of natural stone, distributed over 3 floors, located in the municipality of Perinaldo in Italy, approximately 45 minutes from Monaco. The house is spacious, with a sloping roof, quality materials and two independent appartments. The very spacious grounds offer the possibility of building a beautiful swimming pool. Furthermore, it is possible to acquire an adjoining plot of agricultural land - not suitable for building - where you will find olive trees. This magnificent house is a haven of peace, nestling in the heart of olive groves, surrounded by luxuriant nature and lulled by the melodious song of birds. It's a true refuge where you can find peace and serenity. It's an ideal place to escape the hustle and bustle of everyday life and reconnect with the beauty of nature. In collaboration with Immobiliare Mediterraneo
Details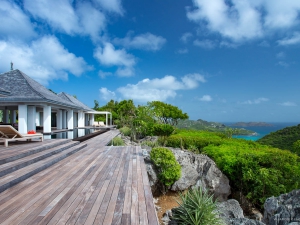 To Sell Price upon request
Located in a private domain on top of the Gouverneur hills, this unique villa offers a breathtaking view of the hills, the Saint-Jean Bay and the Pacific Ocean. The island provides its residents with an exquisite mixture of hills, valleys, mountains and beaches. A distinctly French feeling and endless beaches whose white sand glistens in the ever-present sun.
Details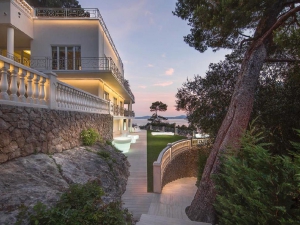 To Sell Price upon request
Exceptional new and modern villa, direct access by boat, located in Cap d'Ail, a few steps from one of the most beautiful beaches of the French Riviera - La Mala, furnished with high quality furniture (Baxter, Minotti, by Cavalli, Davidson, Visionnaire), interior decoration by Madam W made with luxury materials, hammam, 2 jacuzzis, swimming pool, bar, terrace overlooking the sea and benefiting from a beautiful view of the Mala.